A summer of youth-led community projects in East Boston draws to a close | One Waterfront Ambassadors weekly wrap-up
After a busy and engaging summer working in East Boston, The Trustees' One Waterfront Ambassadors youth employment program has wrapped up with a community celebration and presentation at Nuestro Jardín, a community garden on Border Street.
The Ambassadors, a group of high school students from East Boston and South Boston, participated in a diverse array of educational and service activities and projects around the waterfront during the six-week program. Projects ranged from park and greenway clean-ups, to gardening, stewardship work, and educational workshops. The students also visited community partner and waterfront locations, learning from peers, community leaders and organizers.
"The Waterfront Ambassadors program gave our team the opportunity to engage with youth who live in and around the neighborhoods where we hope to build beautiful, resilient and equitable parks," said Nick Black, Managing Director of the One Waterfront Initiative. "Youth represent our future—and they will inherit what we leave behind. Our One Waterfront Ambassadors were a fantastic group of students who jumped right into a full itinerary of community projects and activities. They learned a lot about East Boston and about the challenges our waterfront city is facing from the impacts of climate change."
The summer program featured opportunities for the Ambassadors to meet community leaders and staff from other local open space- and harbor-focused non-profits to learn more about the work being done in East Boston and across the city on waterfront issues including climate resilience and public access. Some of these organizations and individuals included Friends of the East Boston Greenway, Groundwork Somerville's Green Team, the National Park Service, the Department of Conservation and Recreation, Eastie Farm Director Kannan Thiruvengadam, Boston Society of Landscape Architects Executive Director Gretchen Rabinkin, artist Carolina Aragón, and UMass Boston Sustainable Solutions Lab Director Rebecca Herst.
On their final week, the group prepared poster presentations and hosted an open house event at Nuestro Jardín/Our Garden. Members of the public were invited to attend and hear the Ambassadors present a recap of their work, including lessons they learned, and what they took from the program.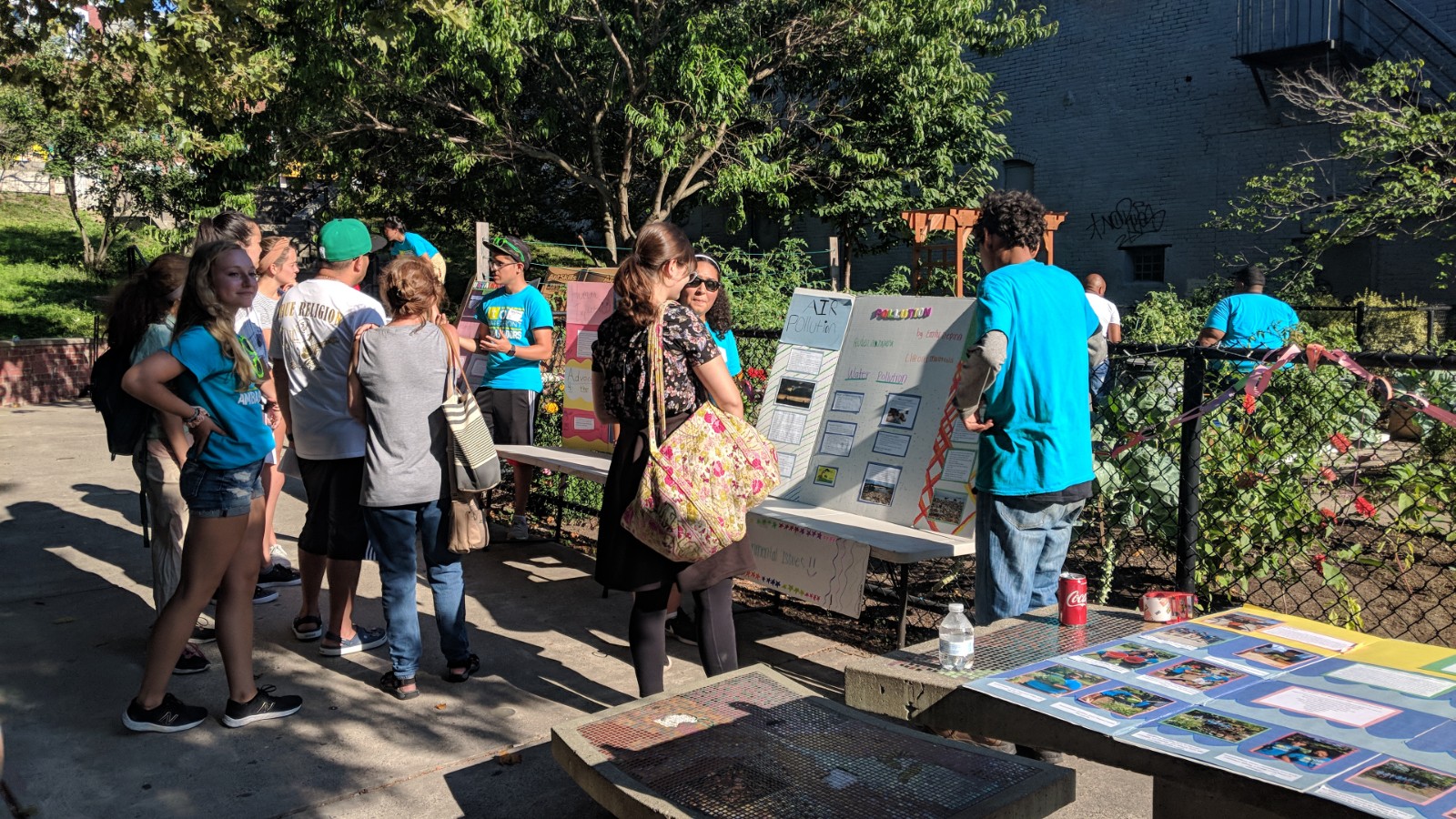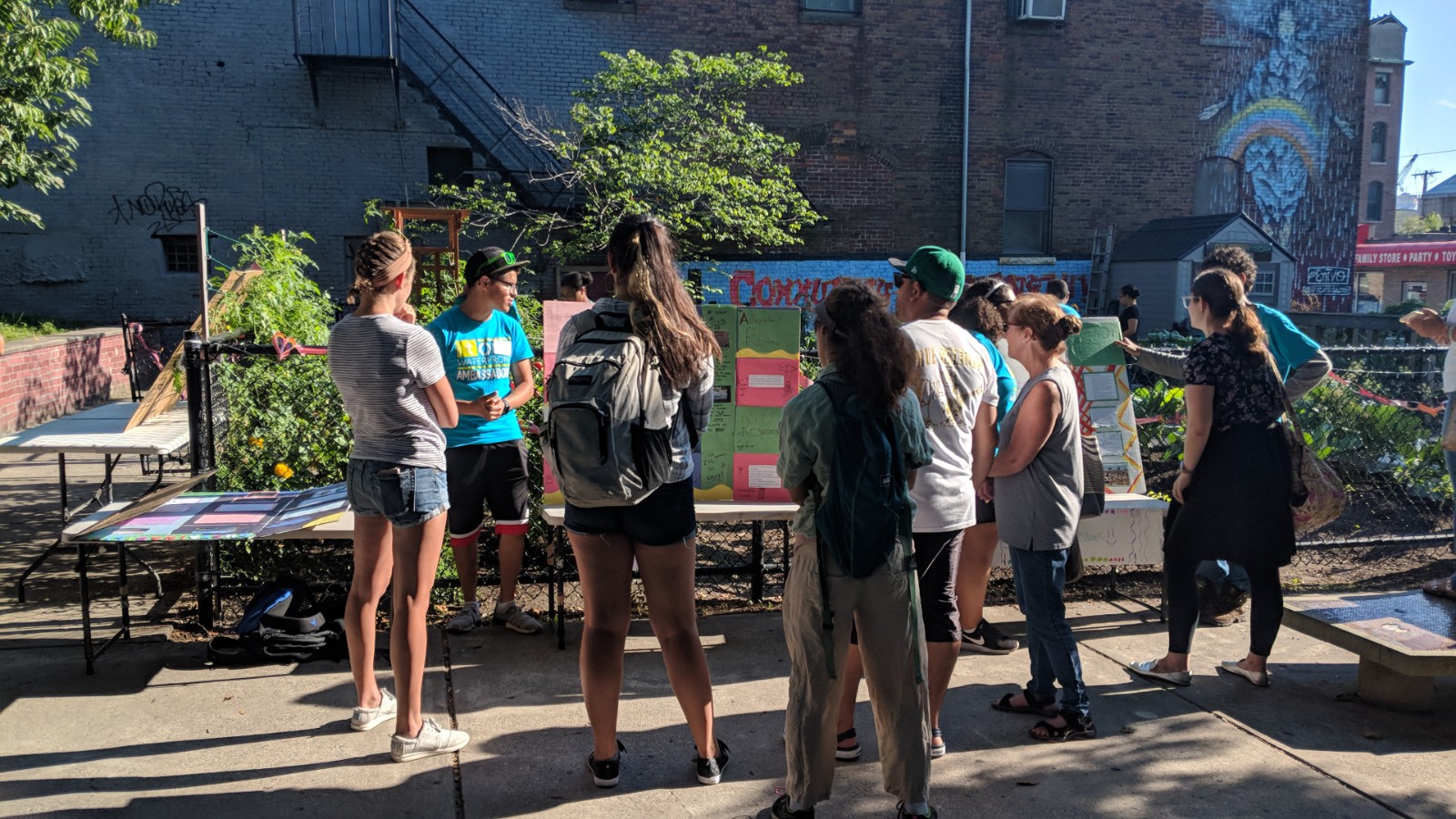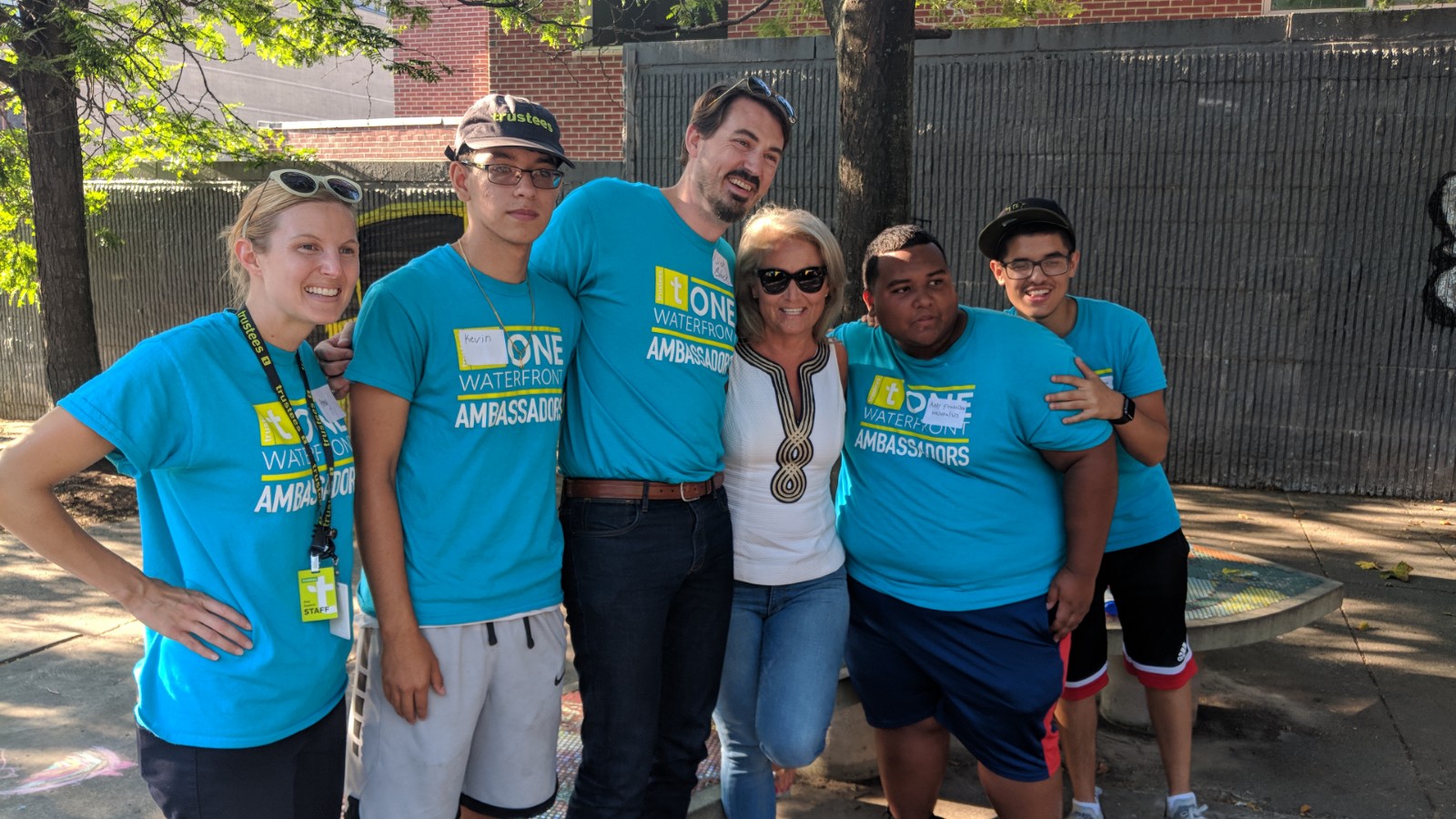 "I'm so proud of our Ambassadors for how hard they worked and how much they were able to learn and contribute to the program and community this summer," said Program Manager Aubrey. "They left feeling empowered, knowing that they can now not only be an active part of the solution to help build a better future, but that they can also talk about these issues with their peers and community and use their knowledge and their voice to engage others in addressing these challenges."
To read more about what the Ambassadors experienced and accomplished over the course of their program, visit: onewaterfront.thetrustees.org/ambassadors for the weekly blog recap series.